Welcome to my Summer of Data Science 2017
2017-06-20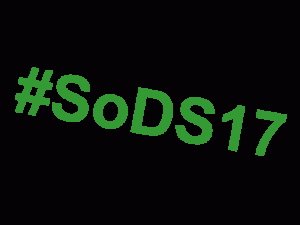 I've taken the challenge.
Renee, at Becoming A Data Scientist and the related Data Science Learning Club challenged anybody who would take her up on it to do something to improve themselves this summer. As I already had some notions of working on a handful of personal projects this summer, I decided to take up the Summer of Data Science challenge.
The basic idea is to set some goals, share them with anybody who is watching the #SoDS17 tag on twitter, then provide updates by twitter, with more detail in another location. I'll be using this blog for that purpose, so watch the Summer of Data Science 2017 category here.
Primary Goals
Complete the Udacity Deep Learning nanodegree program, which will round out some areas that I've struggled with before.
Come up with presentation topic and presentation. I'm going to be in NZ for Kiwi PyCon in early September and ideally I'll submit a proposal for that one, but if not, maybe PyCascades in January (Vancouver) or even just a local PyData group.
Blog about it at http://michaelgat.com. Domain is there and wordpress is set up, I just have to finish setting up the theme and put some content on it.
Secondary Goals
I've had a strong interest in spatial analysis for a long time. This has applications to everything from transportation to agriculture and ties tightly into deep learning. It may be aggressive to do much about this over the summer, but I would like to lay the foundation for doing something interesting related to spatial or transportation analysis in the months that follow. I'm hoping that my participation in some of the National Transportation Data Challenge activities may yield an interesting project, but if that doesn't work out, I'll find something else.
Explore new work situations, and possibly new locations. This isn't strictly a data science thing, but it's become clear for many reasons that my time should probably come to an end. Finding a new place to be physically seems to make sense in the context of wrapping up my existing work and moving on to something new and I expect that as I explore, I'll find some interesting data-related ideas to learn from, which I'll also document here.
I've already started the Udacity course and just received a good evaluation for the first project, so I'll have some words about that on this blog soon.
#SoDS17